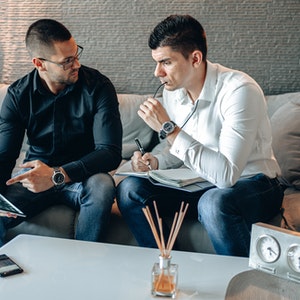 Time is an essential asset in the real estate business. You don't just put out a model of a house or a building and wait for people to inquire about it. Interacting is the first step in gaining a lead in this industry, followed by communicating. Real estate agents are required for a real estate business to grow. To sell a home, the outsource cold calling organization requires exceptional agents who are strong at communicating, particularly in sales conversations. It's the only way for an agent to create leads, which eventually turn into confirmed buyers. It's not simple, but wonderful advantages and pay await a satisfied consumer who finally purchases the home.
Need for an outsourcing agency
Helping agents schedule meetings with clients, showing homes to interested customers, arranging the email inbox to filter urgent messages, and organizing client and contact lists are just a few of the real estate virtual assistant jobs. As a result, you'll have more time to focus on your main job as an agent, which is to win new clients. Some real estate business owners, on the other hand, are looking for a dependable real estate call center that can provide outstanding cold calling services.
Reduces operating costs by eliminating the need to hire and replace agents.
It's critical to be cost-conscious as a business owner. Establishing your cold calling squad will undoubtedly necessitate a significant expenditure, which might result in either a profit or a loss for your organization. Investing in an outsourced workforce is the ideal option to consider if you want to save money and be efficient in the long run.
The cost of operation is reduced when you outsource. Most real estate companies like this method since they frequently hire and replace real estate agents. You save money and time in the same transaction.
One of the best things about outsourcing a real estate virtual assistant who can execute the chores of a real estate agent is that he is trained to make multiple calls every day. They'll assist more people in purchasing properties with your information.
Working with a real estate call center ensures that work is completed 24 hours a day, seven days a week.
Working 24 hours a day, seven days a week, and investing in an outsourcing real estate call center is critical. In the real estate company, you may have clients from several time zones, and an ordinary agent will not meet all of their needs in just eight hours. If you outsource real estate services, you may be assured that someone will always be available to serve your consumers, even if you are not present.
One of the best things about employing an outsourced call center crew is that you can rest assured that work will be available at all hours of the day and night. This advantage allows you to take full advantage of time zone differences, ensuring that your customers from all around the world receive assistance from your preferred outsourced staff.
Final thoughts
If you're a real estate agent, you know how crazy your life is because you're constantly on the phone with clients, exchanging emails, and meeting them at various locations. Because time management is so important, you'll know you're an outstanding agent if you can manage your time efficiently. However, you are still human, so that time management can be challenging at times. For this reason, some real estate brokers use virtual assistants to help them manage their time effectively.